Human rights are rights held by individuals simply because they are part of the human species. They are the rights shared equally by everyone regardless of sex, race, nationality, and economic background. They are universal in content.
(Ishay, M., 2004)
From the document: Human Rights Awareness Bibliography http://www.wpbpl.com/kids/PDF/human_rights.pdf
http://www.un.org/en/documents/udhr/index.shtml and http://www.youthforhumanrights.org/what-are-human-rights/universal-declaration-of-human-rights/articles-1-15.html (with video)
Note that each of these titles can fit in many categories. I have simply placed each title in 1 category to avoid duplication. Clicking on book images will take you to the library catalogue record if you are using a home computer. Links below the cover picture are for use within Seven Oaks School Division. If the pictures appear small, click on a cover then click the back button as this will reload the pictures with the correct sizing.
Article One = Right to Equality.
We are all born free.
We all have our own thoughts and ideas. We should all be treated in the same way.
 Hannah resents the traditions of her Jewish heritage until time travel places her in the middle of a small Jewish village in Nazi-occupied Poland.
1 The Devil's Arithmetic / Jane Yolen

 She was a young German Jew. He was an ardent member of the Hitler Youth. This is the true story of their parallel journey through World War II.
2 Parallel Journeys / Eleanor Ayer
 With the help of his good friend and her three-legged dog, Leftovers, ten-year-old Keath learns how to handle the class bully and deal with being the only white boy in his class.
3 Nothing Wrong with a Three-Legged Dog / Graham McNamee
Discussion guide: http://www.adl.org/education/curriculum_connections/winter_2005/Three_Legged_Dog.asp?cc_section=3_legged
 Thirteen-year-old Xio, a Mexican American girl, and Frederick, who has just moved to California from Wisconsin, quickly become close friends, but when Xio starts thinking of Frederick as her boyfriend, he must confront his feelings of confusion and face the fear that he might be gay.
 4 So Hard to Say / Alex Sanchez
Article Two = Freedom from Discrimination.
These rights belong to everybody, whatever our differences.
 In Uganda in 1972, fifteen-year-old Sabine and her family, wealthy citizens of Indian descent, try to preserve their normal life during the ninety days allowed by President Idi Amin for all foreign Indians to leave the country, while soldiers and others terrorize them and people disappear.
5 Child of Dandelions / Shenaaz Nanji

 The ordinary interactions and everyday routines of the Watsons, an African American family living in Flint, Michigan, are drastically changed after they go to visit Grandma in Alabama in the summer of 1963.
6 The Watsons Go To Birmingham — 1963 / Christopher Paul Curtis
 From her home in Lidice, Czechoslovakia, in 1942, eleven-year-old Milada is taken with other blond, blue-eyed children to a school in Poland to be trained as "proper Germans" for adoption by German families, but all the while she remembers her true name and history.
7 Someone Named Eva / Joan M. Wolf
 As a school assignment, a thirteen-year-old boy writes an alphabiography–life from A to Z–and explores issues of friendship, family, school, and the challenges of being a gay teenager.
8 Totally Joe / James Howe
 Vince lives in a town that is divided, Indians on one side, whites on the other. Trying to balance his communit prejudices with his shifting alliances, Vince is forced to take a stand.
9 Yellow Line / Sylvia Olsen
 A series of poems express the views of various people in a small Vermont town, including a young black girl and a young Jewish girl, during the early 1920s when the Ku Klux Klan is trying to infiltrate the town.
10 Witness / Karen Hesse
 Garnet Havelock knows what it's like to be on the outside, not one of the crowd. Then a mysterious girl transfers to his school and Garnet thinks he might have found the woman of his dreams– if only he could get her to talk to him. At the same time, he becomes caught up in a mystery centered in his community. As he and Raphaella draw closer to the truth, they uncover a horrifying chapter in his town's history, and learn how deep-seated prejudices and persecution from the past can still reverberate in the present.
11 Stones / William Bell
 When rumors that Janice's favorite teacher is gay begin to circulate at school and in the community, she decides to stand up for him even in the face of her mother's opposition.
12 No Big Deal / Ellen Jaffe McClain
Article Three = Right to Life, Liberty, Personal Security.
We all have the right to life, and to live in freedom and safety.
 Adeline grows up in China, unwanted and unloved because her family consideres her back luck when her mother dies after her birth.
13 Chinese Cinderella : the True Story of an Unwanted Daughter / Adeline Yen Mah

 Jacob and Oteka find themselves in the Lord's Resistance Army in Uganda and must try to survive.
14 War Brothers / Sharon McKay

 Based on the true story of an indomitable young girl living in war-torn Mozambique. A young African girl, Sofia, copes in the aftermath of a landmine explosion that takes both her legs and the life of her sister.
15 Secrets in the Fire / Henning Mankell
Lesson Plan: http://www.amnesty.org.uk/uploads/documents/doc_22654.pdf
 Jewish teenagers David, Yitzhak, Moshe, Eva, and Anne all kept diaries and were all killed in Hitler's death camps. These are their stories, in their own words. Author Jacob Boas is a Holocaust survivor who was born in the same camp to which Anne Frank was sent.
16 We are Witnesses : Five Diaries of Teenagers Who Died in the Holocaust

 Hospitalized with the dreaded atom bomb disease, leukemia, a child in Hiroshima races against time to fold one thousand paper cranes to verify the legend that by doing so a sick person will become healthy.
17 Sadako and the Thousand Paper Cranes / Eleanor Coerr
 Presents an English translation of the diary entries of nineteen-year-old Thura Al-Windawi, the oldest daughter in a middle-class Shia Muslim family living in Baghdad, in which she shares her thoughts, emotions, and experiences throughout the war in Iraq, from March 15 through June 2003.
18 Thura's Diary: My Life in Wartime Iraq / Thura al-Windawi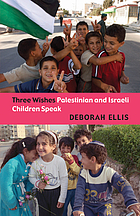 Deborah Ellis presents stories of the children of Israel and Palestine based on interviews done in the winter of 2002 while in Israel and Palestine
19 Three wishes : Palestinian and Israeli children speak / Deborah Ellis
 The heartbreaking true story of Mariatu, who at twelve years of age is brutally attack and torture by heavily armed rebel soldiers in a small rural village in Sierra Leone that left her with both hands cut off, its aftermath and her eventual arrival in Toronto where she began to pull together the pieces of her broken life. Now, 21 years old Mariatu will embark on a North American speaking tour as a UNICEF Special Representative for Children in Armed Conflicts.
20 Bite of the Mango / Mariatu Kamara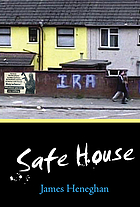 Northern Ireland. In 1999, one year after the Good Friday peace accord, sectarian violence still runs rampant in Belfast and the hatred between
Protestant and Catholic runs deep. Liam's father is a peacemaker to the Catholic
community. When his parents are brutally murdered, he is forced to run for his
life. Taken to a police safe house, Liam is betrayed and forced to run again,
from the very people who are supposed to be protecting him.
21 Safe house / James Heneghan
 After the horrific events of Pearl Harbor, a young Japanese girl and her family are taken to an internment camp where she mets a young Mohave boy who might just become her real friend.
22 Weedflower / Cynthia Kadohata
 A Japanese-Canadian girl recounts the experiences of the three years she and her family spent in a Canadian internment camp during World War II.
23 A child in prison camp / Takashima
Article Four = Freedom from Slavery.
Nobody has any right to make us a slave. We cannot make anyone our slave.
 Uncovers the shadowy world of human trafficking, debt bondage, forced labor and other types of modern slavery presently all over the world.
24 Slavery Today / Kevin Bales & Becky Cornell

 When a note placed in a delivered lunch tin (a tiffin) is lost Kunal is seperated from his mother and ends up living as a slave. While learning to deliver tiffins with the help of an old friend Kunal hatches a plant that could reunite him with his mother and a better life.
25 The Tiffin / Mahtab Narsimhan

 Kidnapped by the crew of an Africa-bound ship, a thirteen-year-old boy discovers to his horror that he is on a slaver and his job is to play music for the exercise periods of the human cargo.
26 The Slave Dancer / Paula Fox

Article Five = Freedom from Torture and Degrading Treatment.
Nobody has any right to hurt us or to torture us.
 A young slave tries to hide the horrors of slavery from his younger cousin, a light-skinned slave who is the daughter of the plantation owner.
27 Send One Angel Down / Virginia Frances Schwartz

 After World War II, Nadia comes to live in Canada but troubling memories and dreams of her past begin to haunt her.
28 Stolen Child / Marsha Forchuk Skrypuch
 1950. Après avoir passé cinq ans dans un camp de réfugiés, Nadia, douze ans, immigre à Brantford, en Ontario. En compagnie de Marusia et d'Ivan, un couple d'Ukrainiens qui la traite comme sa propre fille, elle se familiarise peu à peu avec sa nouvelle vie, suivant des cours d'anglais, allant à l'école, découvrant des fêtes (dont Halloween) et savourant le bonheur d'être enfin en sécurité. Nadia s'interroge néanmoins sur sa véritable famille, dont elle ne se rappelle rien. Après tant d'années à mentir pour sauver sa peau, elle a en effet étrangement occulté son propre passé. Or, les souvenirs refoulés lui reviennent désormais sous forme de courts flashbacks et de cauchemars terrifiants qu'elle tente d'assembler à la manière d'un puzzle. Avec horreur, elle se rappelle un jour avoir vu le Fürher. Et voilà que des compagnons d'école lui font remarquer qu'elle ressemble à une nazie. Et s'ils avaient raison? Comment pourrait-elle alors jamais se faire accepter et s'accepter elle-même? Dans le cas contraire, qui est-elle?.
29 Enfant Volée / Marsha Forchuk Skrypuch
 About the relationship between a young Scottish settler and a Beothuk boy of Newfoundland in the early 19th century. Their friendship develops despite the intense hostility between the peoples. In the shocking climax, the author plausibly recounts the annihilation of the Beothuks.
30 Copper Sunrsie / Bryan Buchan
Article Six = Right to Recognition as a Person before the Law.
You Have Rights No Matter Where You Go. I am a person just like you!
31 Mable Riley : a reliable record of humdrum, peril and romance / Marthe Jocelyn
Article Seven = Right to Equality before the Law.
The law is the same for everyone. It must treat us all fairly.
 Provides first-hand accounts by former slaves on life before and after the Civil War.
32 Slave Narratives : the journey to freedom / Elaine Landau

 Young Marta's life in Budapest has been shattered by war. Her school closes, her father is sent to dig ditches, she has little food, warm clothing and personal freedom. Many of the elderly , women and children were sent to the ghetto and then on to concentration camps. But Marta's family is lucky, they might be saved by the efforts of Raoul Wallenberg who may have saved the lives of 100,000 people through his efforts.
33 My Canary Yellow Star / Eva Wiseman
Article Eight = Your Human Rights Are Protected by Law.
We can all ask for the law to help us when we are not treated fairly.
 Smuggled out of Nigeria after their mother's murder, Sade and her younger brother are abandoned in London when their uncle fails to meet them at the airport and they are fearful of their new surroundings and of what may have happened to their journalist father back in Nigeria.
34 The Other Side of Truth / Beverley Naidoo

Article Nine = Freedom from Arbitrary Arrest and Exile.
No Unfair Detainment. Nobody has the right to put us in prison without good reason and keep us there, or to send us away from our country.
 Anneke, a Dutch Jewish teenager, is sent with her family to Theresienstadt, a "model" concentration camp, where she confronts great evil and learns to do what it takes to survive.
35 What World is left / Monique Polak

 A chronicle of the holocaust through the eyes of a 14 year old Hungarian jew who survived Birkenau, Auschwitz, Buna and Buchenwald.
 Bored and lonely after his family moves from Berlin to a place called "Out-With" in 1942, Bruno, the son of a Nazi officer, befriends a boy in striped pajamas who lives behind a wire fence.
37 The Boy in the Striped Pyjamas / John Boyne
 Nine-year-old Michiko bids her father goodbye before her birthday celebration. She doesn't know the government has ordered all Japanese-born men out of the city. Ten days later, her family joins hundreds of Japanese-Canadians on a train to the interior of British Columbia. Now she must face local prejudice, the worst winter in forty years and her first Christmas without her father.
38 When the Cherry Blossoms Fell / Jennifer Maruno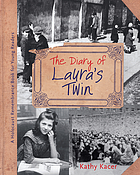 Three weeks before her Bat Mitzvah, Laura is assigned the task of reading the diary of Sara Gittler, a young girl her own age who was imprisoned by the Nazis in the Warsaw Ghetto during the Holocaust. Laura draws on Sara's strength and courage to confront a friend who may be involved in the desecration of a Jewish cemetery.
39 The diary of Laura's twin / Kathy Kacer
Article Ten = Right to Trial.
If we are put on trial this should be in public. The people who try us should not let anyone tell them what to do.
 In Mississippi in 1955, a sixteen-year-old finds himself at odds with his grandfather over issues surrounding the kidnapping and murder of a fourteen-year-old African American from Chicago.
40 Mississippi Trial, 1955 / Chris Crowe

Article Eleven = Right to Be Considered Innocent Until Proven Guilty.
Nobody should be blamed for doing something until it is proven. When people say we did a bad thing we have the right to show it is not true.
 After his parents are wrongly accused of selling drugs, Diego finds himself living in a women's prison with his mother where he runs errands to earn a little money to help his family.
41 I Am a Taxi / Deborah Ellis

 When a Muslim boy is arrested at a high school on suspicion of terrorist affiliations, growing racial tensions divide the student population.
42 Bifocal / Deborah Ellis & Eric Walters
 In 1687 in Connecticut, Kit Tyler, feeling out of place in the Puritan household of her aunt, befriends an old woman considered a witch by the community and suddenly finds herself standing trial for witchcraft.
43 The Witch of Blackbird Pond / Elizabeth George Speare
Article Twelve = Freedom from Interference with Privacy, Family, Home, and Correspondence.
Nobody should try to harm our good name. Nobody has the right to come into our home, open our letters, or bother us or our family without a good reason.
 When German soldiers arrive in Zloczow during World War II, a young Jewish girl must decide whether or not to conceal her identity and work for a Nazi in Germany in order to survive.
44 In My Enemy's House / Carol Matas

 Told with simplicity and grace, this powerful true story recalls one of the most terrifying times in Chinese history.
45 Red Scarf Girl / Ji-Li Jiang
 Seventeen-year-old Josh, a loner-philosopher who wants to make a difference in the world, tries to maintain his secret identity as the author of a web site that is receiving national attention.
46 The Gospel According to Larry / Janet Tashjian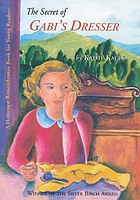 Three children ask their grandma lots of questions about a treasured cabinet she keeps in her living room.  Grandma tells the strory of how as a young Jewish girl she lived on a family farm in Eastern Europe during the Second World War. Grandma talks about her community before the Nazi occupation and what happened afterwards.  When the Nazis searched houses for Jewish children, her mother hid her in her dining-room dresser.  When the war ended, it was the only object retrieved from the family home.
Article Thirteen = Freedom to Move.
We all have the right to go where we want in our own country and to travel as we wish.
 John Bul Dau and his wife, Martha, describe the hardships they experienced, including violence, famine, and war, while growing up in the Sudan and explain how they escaped the region to start a new life.
48 Lost Boy, Lost Girl : Escaping Civil War in Sudan / John Bul Dau and Martha Arual Akech

 As the United Nations prepares to vote on whether the Arabs and Jews should be separated in 1947, Ruth Mendolsohn, a Haganah member, finds her family life paralleling the outside world as her brother, an Irgun member, also prepares to fight.
49 The Garden / Carol Matas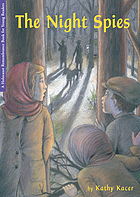 After hiding from the Nazis in the back of a barn in a small village for months, cousins Max and Gabi decide to take a nighttime walk and discover something incredible that can help put an end to the mad reign of the Nazi regime.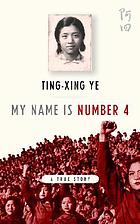 Here is the true story of fourteen-year-old Ting-xingʹs tumultuous life turned upside down by Chinaʹs Cultural Revolution. After the death of both her parents, Ting-xing and her four siblings endure the brutality of Red Guard attacks on their schools and even their house as they struggle against poverty and hunger. At sixteen, Ting-xing herself is exiled to a prison farm far from home.
Article Fourteen = Right to Seek a Safe Place to Live.
If we are frightened of being badly treated in our own country, we all have the right to run away to another country to be safe.
 Provides interviews with twenty-three young Iraqi children who have moved away from their homeland and tells of their fears, challenges, and struggles to rebuild their lives in foreign lands as refugees of war.
52 Children of War / Deborah Ellis

 Teenage best friends Tamanna and Yasmine face arranged marriages and persecution by the Taliban in their Afghan village, so they flee through dangerous mountain passes with only one another to rely upon.
53 Thunder Over Kandahar / Sharon McKay

 In 1861, thirteen-year-old Phoebe runs away from her master's Alabama plantation and joins four other slaves as they journey to Canada on the Underground Railroad.
54 If I Just Had Two Wings / Virginia Frances Schwartz

 A fictionalized version of the life of Harriet Jacobs, told in the form of letters that she might have written during her slavery in North Carolina and as she prepared for escape to the North in 1842.
55 Letters From a Slave Girl : the Story of Harriet Jacobs / Mary E. Lyons

 In an attempt to save his daughter's life, Eva's father sends her from Poland to a labor camp in Czechoslovakia where she and her sister survive the war.
56 Torn Thread / Anne Isaacs

Article Fifteen = Right to a Nationality.
We all have the right to belong to a country.
 Labeled outcasts by their Ethiopian neighbors because of their Jewish faith, Wudita and her family make the arduous trek on foot to Sudan in the hope of the promise of a better life. Instead, they are herded into a squalid refugee camp. Wudita becomes separated from her family and forced back to the Ethiopian border.
57 Cry of the Giraffe : based on a true story / Judie Oron

 Relates how Benjamin Banneker's grandmother journeyed from England to Maryland in the late seventeenth century, worked as an indentured servant, began a farm of her own, and married a freed slave.
58 Molly Bannaky / written by Alice McGill ; pictures by Chris K. Soentpiet

 In this wordless graphic novel, a man leaves his homeland and sets off for a new country, where he must build a new life for himself and his family.
59 The Arrival / Shaun Tan

Article Sixteen = Right to Marriage and Family.
Every grown-up has the right to marry and have a family if they want to. Men and women have the same rights when they are married, and when they are separated.
 On the brink of adulthood, Nana and her twin brother face a certain future.  Daughter of a proud Kwakiutl Chief she will be sold in marriage to another tribe while her twin brother Nanolatch stays behing to become a warrior chief.
60 Initiation / by Virginia Frances Schwartz
Article Seventeen = Right to Your Own Things.
Everyone has the right to own things or share them. Nobody should take our things from us without a good reason.
 Twelve year old Diego escapes from slavery at an illegal cocaine operation and is taken in by the Ricardos, coca farmers.
61 Sacred Leaf / Deborah Ellis

 In 1859, eleven-year-old Elijah Freeman, the first free-born child in Buxton, Canada, which is a haven for slaves fleeing the American south, uses his wits and skills to try to bring to justice the lying preacher who has stolen money that was to be used to buy a family's freedom.
62 Elijah of Buxton / Christopher Paul Curtis

 In 1787 a fourteen-year-old slave, anxious to buy freedom for himself and his mother, escapes from his dishonest master and tries to find help in cashing the solidier's notes received by his father for fighting in the Revolution.
63 Jump Ship to Freedom / James Lincoln Collier, Christopher Collier

 Follows a family's two hundred forty-one year history, from the capture of an African boy in the 1750s through the lives of his descendants, as their dreams and circumstances lead them away from and back to the small plot of land in South Carolina that they call the Glory Field.
64 The Glory Field / Walter Dean Myers

Article Eighteen = Freedom of Thought.
We all have the right to believe in what we want to believe, to have a religion, or to change it if we want.
 In his last year in residential school, Lawrence learns the power of friendship and finds the courage to stand up for his beliefs. He returns home to find the traditional First Nations life he loved is over. He feels like a stranger to his family until his grandfather's gentle guidance helps him find his way.
65 Goodbye Buffalo Bay / Larry Loyie

 Looks at the experiences of a young Inuit girl returning from a residential religious school, where she is not recognized by her mother and is seen as an outsider.
66 A Stranger at Home : a True Story / Christy Jordan-Fenton & Margaret Pokiak-Fenton ; artwork by Liz Amini-Holmes

Article Nineteen = Freedom of Expression.
We all have the right to make up our own minds, to think what we like, to say what we think, and to share our ideas with other people.
 Although Zana, an eleven-year-old Albanian girl, experiences the turmoil and violence of the 1999 conflict in her native Kosovo, she remembers her father's admonition to not let her heart become filled with hate.
67 Girl of Kosovo / Alice Mead

 While trying to help her financially destitute family, twelve-year-old Leyla ends up on a slave ship bound for Istanbul, then in the beautiful Topkapi Palace, where she discovers that life in the sheltered world of the palace harem follows its own rigid rules and rhythms and offers her unexpected opportunities during Turkey's brief Tulip Period of the 1720's.
68 Leyla : the Black Tulip / Alev Lytle Croutier.

Article Twenty = Right to Public Assembly.
We all have the right to meet our friends and to work together in peace to defend our rights. Nobody can make us join a group if we don't want to.
 Following the deaths of two classmates in a bomb explosion at his Alabama church, fourteen-year-old Stone organizes a children's march for civil rights in the autumn of 1963.
69 Just like Martin / Ossie Davis
Article Twenty-one = Right to Participate in Government and in Free Elections.
We all have the right to take part in the government of our country. Every grown-up should be allowed to choose their own leaders.
 Her father's involvement with the Kurdish resistance movement in Iraq forces thirteen-year-old Tara to flee with her family over the border into Iran, where they face an unknown future.
70 Kiss the dust / Elizabeth Laird

 Four students who do not fit in at their small-town middle school decide to create a third party for the student council elections to represent all students who have ever been called names.
71 The Misfits / James Howe
 In 1939, twelve-year-old Neela meets a young freedom fighter at her sister's wedding and soon after must rely on his help when her father fails to return home from a march in Calcutta against British occupation.
72 Neela : victory song / by Chitra Banerjee Divakaruni
Article Twenty-two = Right to Social Security.
We all have the right to affordable housing, medicine, education, and childcare, enough money to live on and medical help if we are ill or old.
 In Mississippi in the early 1900s ten-year-old David Logan's family generously shares their well water with both white and black neighbors in an atmosphere of potential racial violence.
73 The Well / Mildred D. Taylor
Article Twenty-three = Workers' Rights.
Every grown-up has the right to do a job, to a fair wage for their work, and to join a trade union.
 Chronicles the close friendship between two Japanese-American sisters growing up in rural Georgia during the late 1950s and early 1960s, and the despair when one sister becomes terminally ill.
74 Kira-Kira / Cynthia Kadohata

 Barbara Greenwood weaves the fictional story of Emily Watson together with factual accounts of the people and events surrounding the urban poor in North American cities in the early 1900s.
75 Factory Girl / Barbara Greenwood
Article Twenty-four = Right to Play.
We all have the right to rest from work and to relax.
 A fictional account of five children- Thomas, Wilson,Joey, Monica, and Nelson who are sent to aboriginal boarding school. The stories are based on the recollections of a number of Tsartlip First Nations people. The five children are taken from Tsartlip Day School to live at Kuper Island Residential School where they suffer the pain of homesickness and confusion over their new regimented life, away from family, traditions and language.
76 No Time to Say Goodbye : Children's Stories of Kuper Island Residential School / Sylvia Olsen with Rita Morris and Ann Sam

 A biography of a Czech girl who died in the Holocaust, told in alternating chapters with an account of how the curator of a Japanese Holocaust center learned about her life after Hana's suitcase was sent to her.
77 Hana's Suitcase / Karen Levine

 Living in Gaza City in the late 1980's, eleven-year-old Malaak and her family are touched by the increasing violence between Israelis and Palestinians when first her father disappears and then her older brother is drawn to the Islamic Jihad.
78 A Stone in My Hand / Cathryn Clinton

Discusses the reasons behind child labor practices, especially in India, and the international efforts to end child labor throughout the world, and describes the life of a thirteen-year-old Indian boy who works to support his family.
79 Living as a child laborer : Mehboob's story / Catherine Chambers
Article Twenty-five = Right to Have Food and Shelter for All.
We all have the right to a good life. Mothers and children, people who are old, unemployed or disabled, and all people have the right to be cared for.
 Valli has always been afraid of the lepers living on the other side of the train tracks in the coal town of Jharia, India, so when a chance encounter with a doctor reveals she also has leprosy, Valli rejects help and begins an uncertain life on the streets.
80 No Ordinary Day / Deborah Ellis

 Because the Taliban rulers of Kabul, Afghanistan, impose strict limitations on women's freedom and behavior, eleven-year-old Parvana must disguise herself as a boy so that her family can survive after her father's arrest.
81 The Breadwinner / Deborah Ellis
Article Twenty-six = Right to Education.
Education is a right. Primary school should be free. We should learn about the United Nations and how to get on with others. Our parents can choose what we learn.
 Traces how the author, having been rescued and resuscitated by Himalayan villagers after a failed attempt to climb K2, worked to build schools that would benefit the young girls who were forbidden an education by Taliban restrictions.
82 Three Cups of Tea / Greg Mortenson and David Oliver Relin

 Chronicles the unbreakable spirit of an Inuit girl bullied by a teacher while attending an Arctic residential school.
83 Fatty Legs : a true story / Christy Jordan-Fenton and Margaret Pokiak-Fenton ; artwork by Liz Amini-Holmes

 Twelve-year-old Sarny's brutal life as a slave becomes even more dangerous when a newly arrived slave offers to teach her how to read.
84 Nightjohn / Gary Paulsen

 Budding cartoonist Junior leaves his troubled school on the Spokane Indian Reservation to attend an all-white farm town school where the only other Indian is the school mascot.
85 The Absolutely True Diary of a Part-Time Indian / Sherman Alexie
 A black girl struggles to fulfill her father's dreams and to help make a place for her family in a white town in the Southwest at the turn of the century.
86 Words By Heart / Ouida Sebestyen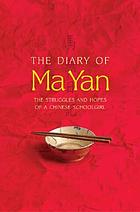 Thrust into the hands of a foreign journalist by her illiterate mother, Ma Yan's diary describes her struggles to attend school in a drought-stricken corner of rural China–a place where education is the only hope for overcoming a life of crushing poverty.
87 The Diary of Ma Yan : the struggles and hopes of a Chinese schoolgirl / edited and introduced by Pierre Haski
Article Twenty-seven = Right to Participate in the Cultural Life of Community.
Copyright is a special law that protects one's own artistic creations and writings; others cannot make copies without permission. We all have the right to our own way of life and to enjoy the good things that art, science and learning bring.
Article Twenty-eight = Right to a Fair and Free World.
There must be proper order so we can all enjoy rights and freedoms in our own country and all over the world.
 Portraits of five child victims of conflict, including regional history, maps and the causes and results of the conflict. Their stories are taken from five different places around the world– Uganda, Sri Lanka, Afghanistan, Bosnia and the Sudan.
88 When Elephants Fight : the Lives of Children in Conflict in Afghanistan, Bosnia, Sri Lanka, Sudan and Uganda / Eric Walters & Adrian Bradbury Forcibly deported to Canada because of his terrorist activities in Northern Ireland, thirteen-year-old Declan must choose between his revolutionary past and a new life with his Canadian relatives.
89 Torn away / a novel by James Heneghan
Article Twenty-nine = Responsibility.
We have a duty to other people, and we should protect their rights and freedoms.
 Binti and her siblings are orphaned when their father dies of AIDS.  Split up and sent to relatives all over Malawi, they suffer increasing hardship until they are reunited through the influence of their formidable grandmother.
90 The Heaven Shop / Deborah Ellis

 Because of the strong influence which her grandfather, an abolitionist, has in her life, fourteen-year-old Lucy assists a fugitive slave girl in her escape.
91 True North / Kathryn Lasky

 At the request of his fellow slave Granny Judith, Christmas John risks his life to take runaways across a river from Kentucky to Ohio.  Based on slave narratives recorded in the 1930s.
92 Night Boat to Freedom / Margot Theis Raven ; pictures by E.B. Lewis

 Presents the true story about  the experiences of the author who, as a young Polish girl, hid and saved Jews during the Holocaust.
93 In My Hands : Memories of a Holocaust Rescuer / Irene Gut Opdyke with Jennifer Armstrong

Article Thirty = No One Can Take Away Your Human Rights.
 Fourteen Aboriginal women who attended residential schools, or whose lives were affected by the schools, reflect on their experiences, describing their years in residential schools across Canada and how they overcame tremendous obstacles to become strong and independent members of Aboriginal cultures.
94 Finding My Talk : How Fourteen Native Women Reclaimed Their Lives After Residential School / Agnes Grant

 A compilation, selected from various sources and arranged chronologically, of the reminiscences of slaves and ex-slaves about their experiences from the leaving of Africa through the Civil War and into the early twentieth century.
95 To Be a Slave / Julius Lester ; illustrated by Tom Feelings

 From the author of the international bestseller "Zlata's Diary" comes a haunting testament to how war's brutality affects the lives of young people, spanning from World War I to the war in Iraq that continues today.
96 Stolen Voices : Young People's War Diaries, from World War I to Iraq

Lesson plans
http://takeaction.amnestyusa.org/atf/cf/%7B74ba1956-0c57-4b8e-9d15-d6ab8ce64cf1%7D/UDHRPosterSeriesAndTeachersGuidePt1.pdf
http://takeaction.amnestyusa.org/atf/cf/%7B74ba1956-0c57-4b8e-9d15-d6ab8ce64cf1%7D/UDHRPosterSeriesAndTeachersGuidePt2.pdf
http://www.freethechildren.com/wp-content/uploads/2012/08/Childrens-Rights-Secondary-lesson-plan.pdf
Fact sheets and other information for teaching human rights
http://www.un.org/cyberschoolbus/briefing/children/children.pdf
http://visit.un.org/wcm/webdav/site/visitors/shared/documents/pdfs/Pub_United%20Nations_ABC_human%20rights.pdf
http://www.adl.org/education/curriculum_connections/winter_2005/Words_that_Heal1.asp?
Bibliographies of Human Rights books
http://www.adl.org/bibliography/default.asp
http://www.education.wisc.edu/ccbc/books/detailListBooks.asp?idBookLists=77